About Dr. Carmen Inoa Vazquez, PhD, ABPP
Dr. Carmen Inoa Vazquez, PhD, ABPP, is a board-certified clinical and forensic psychologist. She has been working closely with Spanish-English and English-speaking populations as a distinguished clinician, mentor, researcher, author, and program presenter.
Her clinical work, research, teaching materials, and writings are centered on helping people cope with the challenges of multicultural living. Dr. Vazquez deeply understands and relates to this topic as someone who was born in the Dominican Republic and who moved to the United States at 16.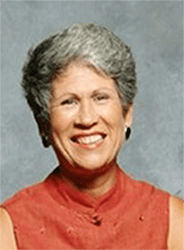 Dr. Vazquez is also very passionate about women's empowerment. As a mental health professional, she works with female clients to help them feel liberated while understanding that their conflicts are not just a figment of their imagination. Their struggles are valid and related to their daily contextual experiences.
Educational Background
Hard work and determination never betrayed Dr. Vazquez. Those values have helped her finish public higher education with flying colors and achieve any immigrant's aspirations. She graduated from Queens College, Cum Laude, and earned a PhD from City University's APA Approved Program in Clinical Psychology.
Professional Background
Work Experience in Health Care
Dr. Vazquez spent much of her career at Bellevue Hospital, where she worked as the Director of the APA approved NYU-Bellevue Clinical Psychology Internship and also directed at the Institute for Multicultural Behavioral Health. In her 16-year tenure, she provided consultation, supervision, and teaching services to various departments of the health institution.
One of her notable roles in the organization involved founding and directing the Bilingual Treatment Program Clinic. This department was built to easily accommodate the medical needs of the hospital's non-English speaking Hispanic patients.
Presently, she has a private practice in New York City where she provides psychotherapy and psychological evaluations. She also does consultations for immigration matters, including forensics psychological evaluations.
Teaching Experience in Clinical Psychology
Dr. Vazquez started mentoring doctoral students while working at Bellevue Hospital. She coordinated medical research and directed training programs, directing The APA approved New York University-Bellevue Clinical Psychology Internship.
She also functioned as a Clinical Professor in Psychiatry at the New York University School of Medicine for over 35 years. Dr. Vazquez also became an Adjunct Professor in the Graduate Psychology Program at the City University of New York.
Presently, she continues to share her knowledge with aspiring mental health professionals as a Visiting Scholar and Clinical Psychology Supervisor at the Teachers College of Columbia University.
Awards and Recognitions
Certificate of Recognition for Outstanding Career Achievement from Nassau County Medical Center
Clinical Excellence Award from Bellevue Hospital Center
Recognition for Education and Teaching from El Diario de la Mujer, Miami, FL
APIC Excellence in Diversity Training Award
Public Recognitions/Citations of Honor from Claire Shulman, President Borough of Queens, and Rebeca Sosa, Mayor of West Miami
One of the Most Outstanding Women of 1997 by El Diario-La Prensa
Listed in Who is Who of American Women
See more of her awards and recognitions
here
.
Life Outside Work
Dr. Vazquez is happily married and has two sons—a financial analyst and a computer specialist. When she's off her busy work schedule, she enjoys traveling, playing tennis, gardening, swimming, and relaxing at the beach.